Maths
Mathematics is essential to everyday life, critical to science, technology and engineering, and necessary for financial literacy and most forms of employment.
National Curriculum in England 2014
Here at Purley Primary School it is our aim that we enable children to:
Enjoy mathematics both as a tool for problem solving and for its own sake
Receive a broad and balanced curriculum which includes all aspects of mathematics (Number, Algebra, Shape and Space, Measurements and Data Handling) as well as a range of appropriate learning experiences (eg problem-solving, practical work, games)
Master and become fluent in, the numeracy skills they will need as a foundation for studying and using mathematics across the curriculum and in every-day life.
Develop positive attitudes to mathematics, recognising that mathematics can be both useful and enjoyable
Foundation Stage (Please see our Calculation Policy below for more information about the Foundation Stage calculation techniques)
Key Stage 1 (Please see our Calculation Policy below for more information about the KS1 calculation techniques)
The teaching of mathematics in Key Stage 1 ensures pupils develop confidence and mental fluency with whole numbers, counting and place value. This involves working with numerals, words and the four operations, including with practical resources (concrete objects, measuring tools, etc.). At this stage, pupils develop their ability to recognise, describe, draw, compare and sort different shapes and use the related vocabulary. Teaching involves using a range of measures to describe and compare different quantities such as length, mass, capacity/volume, time and money. By the end of Year 2, pupils will know the number bonds to 20 and be precise in their use and understanding of place value. There is an emphasis on practice and repetition at this early stage in order to aid fluency.
We also aim to ensure that pupils read and write mathematical vocabulary, consistent with their increasing phonic knowledge at Key Stage 1.
Key Stage 2 (Please see our Calculation Policy below for more information about the KS2 calculation techniques)
Mathematics in Key Stage 2 ensures pupils master concepts and become more adept at reasoning and explaining their mathematical thinking. Pupils develop the skills to apply the mathematical concepts that they have learnt in key stage one to a variety of contexts and to enable them to solve a variety of problems. At this stage they continue to work on place value, number, the four operations, shape and measurement.
NEW FOR 2019-2020: From the 2019/20 academic year onwards, all state-funded maintained schools and academies (including free schools) in England will be required to administer an online multiplication tables check (MTC) to year 4 pupils.
The national curriculum specifies that pupils should be taught to recall the multiplication tables up to and including 12 × 12 by the end of year 4.
The purpose of the MTC is to determine whether pupils can recall their times tables fluently, which is essential for future success in mathematics. It will help schools to identify pupils who have not yet mastered their times tables, so that additional support can be provided.
For further advice, please click on the link below:
https://www.gov.uk/guidance/multiplication-tables-check-development-process
Resources to support your child:
Key Instant Recall Facts (KIRFS)
Every term, children receive new targets to consolidate their mathematical skills. You can find a copy of all KIRF targets here
Conker Maths has some great activities to support your child in learning their KIRFs.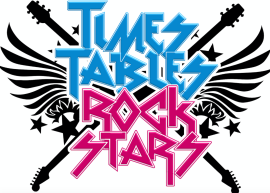 Times Tables Rockstars is an excellent resource to support the learning of times tables. Children earn points for themselves and for their rock bands. They can compete against their own personal best and against each other.
How to access Times Tables Rockstars from home
Click on School, then click on Student, for school name, enter Purley CE Primary School
Children's logins are available from your child's teacher