Hedgehog
Hedgehog Class (Early Years Foundation Stages 1 & 2)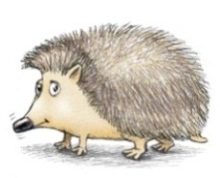 Hello and welcome to Hedgehog class webpage. The teacher is Mrs Solari, supported by Miss Allsopp, Mrs Moore, Mrs Ham, and Mrs McConnell.
In Hedgehog Class the children are encouraged to be enthusiastic, creative, embrace new challenges, and be ready to begin their exciting journey through school life.
The children have the opportunity to learn inside or outside through most of the day, either out in the garden or under the purpose-built canopy.
In the Summer term, FS2 children visit Basildon Park for Woodland School where they are supported as they explore, investigate, use their imagination, and challenge themselves in natural surroundings.
The children's learning and development is recorded in Learning Journeys, which are regularly shared with both adults and children throughout the year. We welcome contributions from families as these can help us appreciate the child as a whole.
Areas of Learning:
Prime:
PSED – Personal, Social, Emotional Development
CL – Communication & language
PD – Physical Development
Specific:
L – Literacy
M – Mathematics
UW – Understanding the World
EAD – Expressive Arts & Design
Please see the attachment below which gives information on the Early Years Foundation Stage Framework
Characteristics of Learning
Playing and Exploring (engagement)
Active Learning (motivation)
Creative and Thinking Critically (thinking)
The children work towards achieving the Early Learning Goals by the end of their Foundation 2 year
What our children say about Hedgehog Class......
" I like coming to school, it is fun"
"I love writing with Mrs Solari"
"I like making new friends"
"I like writing about space"
"Riding on the scooters is fun"
"I can now count in 2s and 10s!"
Please see below the topic overview for this term.